An Overview
An Overview
Home Minister Rajnath Singh had inaugurated the 'Waste to Wonder Park', spread over seven acres in Rajiv Gandhi Smriti Van near Sarai Kale Khan. It is Built at the cost of Rs 7.5 crore. It is created by South Delhi Municipal Corporation (SDMC). And it has been made with the scrap of automobile parts and other metal waste like fans, rods, iron sheets, nut-bolts, bicycle and bike parts, metal railings, the torch has been created from an old bike and its chain, defunct sewer lines and age-old appliances.
SDMC has made this theme park self sufficient for running on its renewable energy because it consists of 3 windmills (worth 1 KW), 3 solar trees (worth 5 KW) and rooftop solar panel of 10 KW.
The development of this park will provide a boost to the 'Swachh Bharat Abhiyan' and tourist economy and forge ahead towards transforming waste to wealth.
Entry is FREE for students of Municipality Schools, Senior Citizens and children below 3 years. And for 3 to 12 years the entry fee is Rs 25 and for adults the entry fee is Rs 50.
Interesting Facts
Interesting Facts
Sizes are like - Taj Mahal (20 ft), The Great Pyramid of Giza (18 ft), Eiffel Tower (60 ft), Leaning Tower of Pisa (25 ft), Rio de Janeiro's Christ the Redeemer (25 ft), Rome's Colosseum (15 ft) and New York's Statute of Liberty (30 ft)
The park has been constructed within six month's time and it is built in 5 acres of land area
It was conceived as an idea from a similar park in the city of Kota, Rajasthan.
In the development of the park around 150 tons of scrap, 5 artists, 7 supporting artists, 70 welders and helpers have been used.
How to Reach
How to Reach
How do I get to waste of Wonder Park? - Closest metro station to the park would be the Hazrat Nizamuddin station on the pink line of Delhi Metro.
Or you can travel via local buses which leads to Sarai Kale Khan Bus Stop.
There is a small parking space. So, You can come by your car.
Currently, the park has a facility for only 66 four-wheelers and 31 two-wheelers
Best Time to Visit
Best Time to Visit
In Summers, you can visit in the evening. As weather is pleasent and the whole park lights up
In Winters, you can visit all the time in between 11:00am to 11:00pm
Q & A
Q & A
Is parking available at Waste to Wonder? - Parking is available on chargable basis by the authority.
Waste to Wonder Park Timings - Timings : 11:00 am to 11:00 pm
Where is Wonder of waste? - Waste to Wonder Park is located in Rajiv Gandhi Smriti Van, near Sarai Kale Khan and is easily accessible from all parts of Delhi.
Waste to Wonder Park Delhi Ticket Online Booking - As of now, No online tickets. You can pay through cash.
Is Photography allowed? - Yes
Are eatables allowed in Waste to Wonder Park? - No food allowed inside Waste to wonder delhi park premises. As there are no food stalls within the premises. But you can eat from outside vendors.
Is Washroom Facility ? - For the convenience of visitors, we have constructed a toilet from an old shipping container.
TAJ MAHAL
Place: AGRA, INDIA
---
TAJ MAHAL is a white marble mausoleum located on the south bank of the Yamuna river in the Indian city of Agra. It was built by Mughal Emperor Shah Jahan in memory of his third wife Mumtaz Mahal.
It is widely considered one of the most beautiful buildings ever created.
It has been completed in its entirety in 1653 at a cost estimated at the time to be around 32 million rupees, which in 2015 would be approximately 52.8 billion rupees (U.S. $827 million).
---
| | |
| --- | --- |
| Location: | On the banks of river Yamuna in Agra, Uttar Pradesh, India |
| Year of Construction: | 1631 - 1653 |
| Built By: | Mughal Emperor Shah Jahan |
| Spread Over: | 42 acres |
| Significance: | One of the Seven Wonders of the World |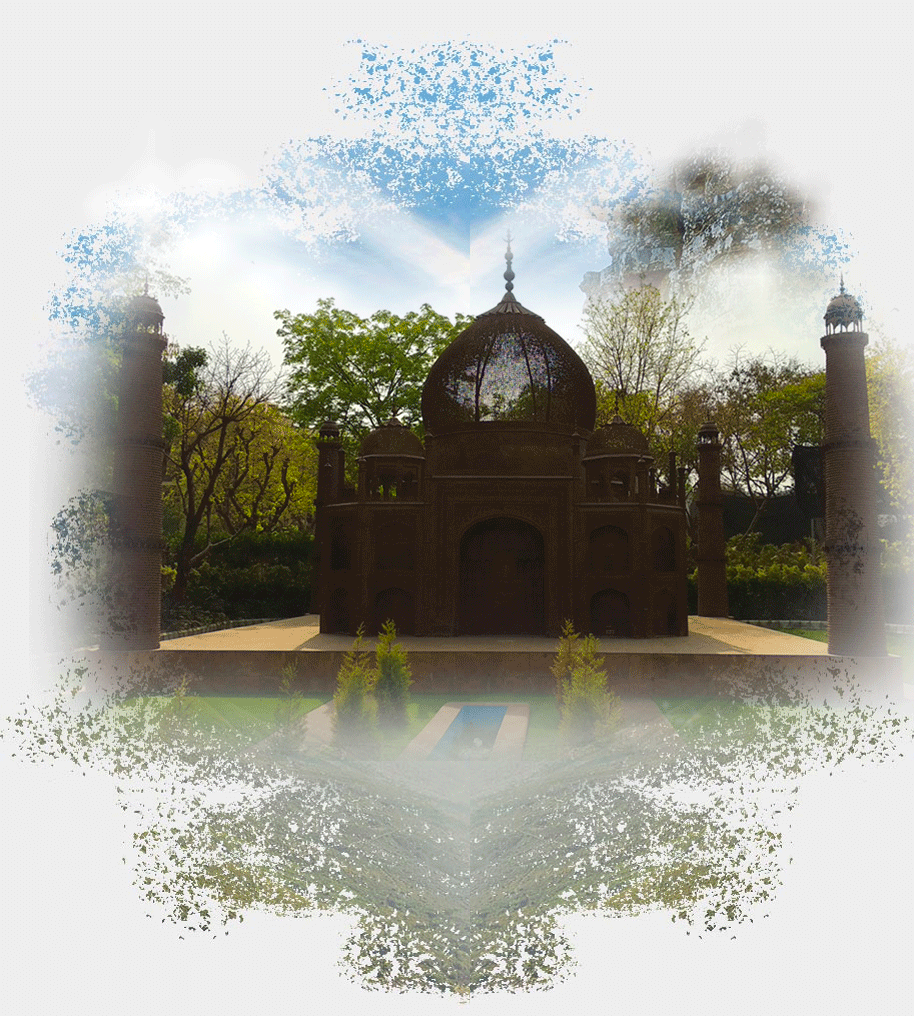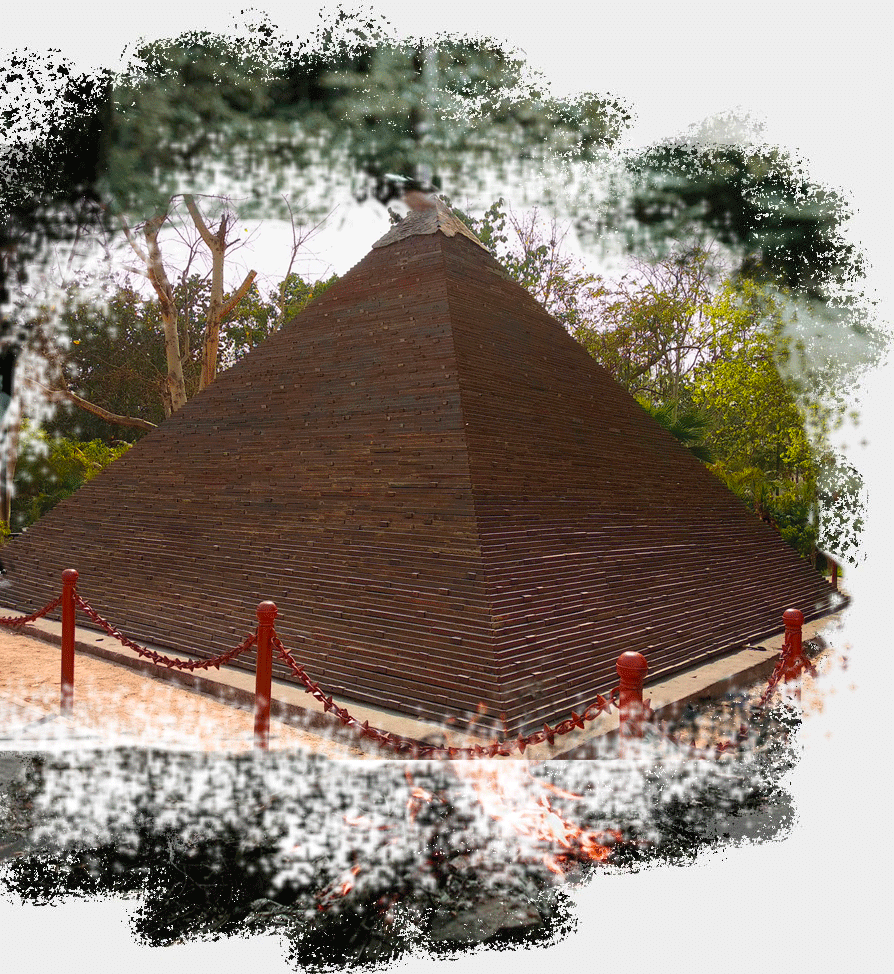 GREAT PYRAMID OF GIZA
Place: GIZA, EGYPT
---
GREAT PYRAMID OF GIZA is the only one of the famous "seven wonders of the ancient world" that still stands. It is the Great Pyramid, at Giza, Egypt.
It is the oldest of the Seven Wonders of the Ancient World, and the only one to remain largely intact.
The interiors of all three pyramids of Giza are open to visitors, but each requires the purchase of a separate ticket. Offenders face up to three years in prison as penalty.
| | |
| --- | --- |
| Location: | is the site on the Giza Plateau in Egypt |
| Year of Construction: | 2550 to 2490 B.C. |
| Built By: | Pharaohs Khufu, Khafre and Menkaure. |
| Spread Over: | 16,203.36 ha (62.5615 sq mi) |
| Significance: | One of the Seven Wonders of the World |
---
COLOSSEUM
Place: ROME, ITALY
---
The Colosseum, is in the centre of the City of Rome, Italy. Originally known as the Flavian Amphitheatre, was commissioned in AD 72 by Emperor Vespasian.
Although substantially ruined because of earthquakes, thieves, and stone-robbers, the Colosseum is still an iconic symbol of Imperial Rome and is listed as one of the New7Wonders of the World.
Its shape is roughly elliptical and measures 615 feet long, 510 feet wide, and 157 feet high, making it the largest amphitheater in the Roman world and the biggest ever constructed.
| | |
| --- | --- |
| Location: | Regio IV Templum Pacis ("Temple of Peace"), Rome, Italy |
| Year of Construction: | 70–80 AD |
| Built By: | Vespasian, Titus |
| Popularity Over: | In 2018, it was the most popular tourist attraction in the world, with 7.4 million visitors. |
| Significance: | One of the Seven Wonders of the World |
---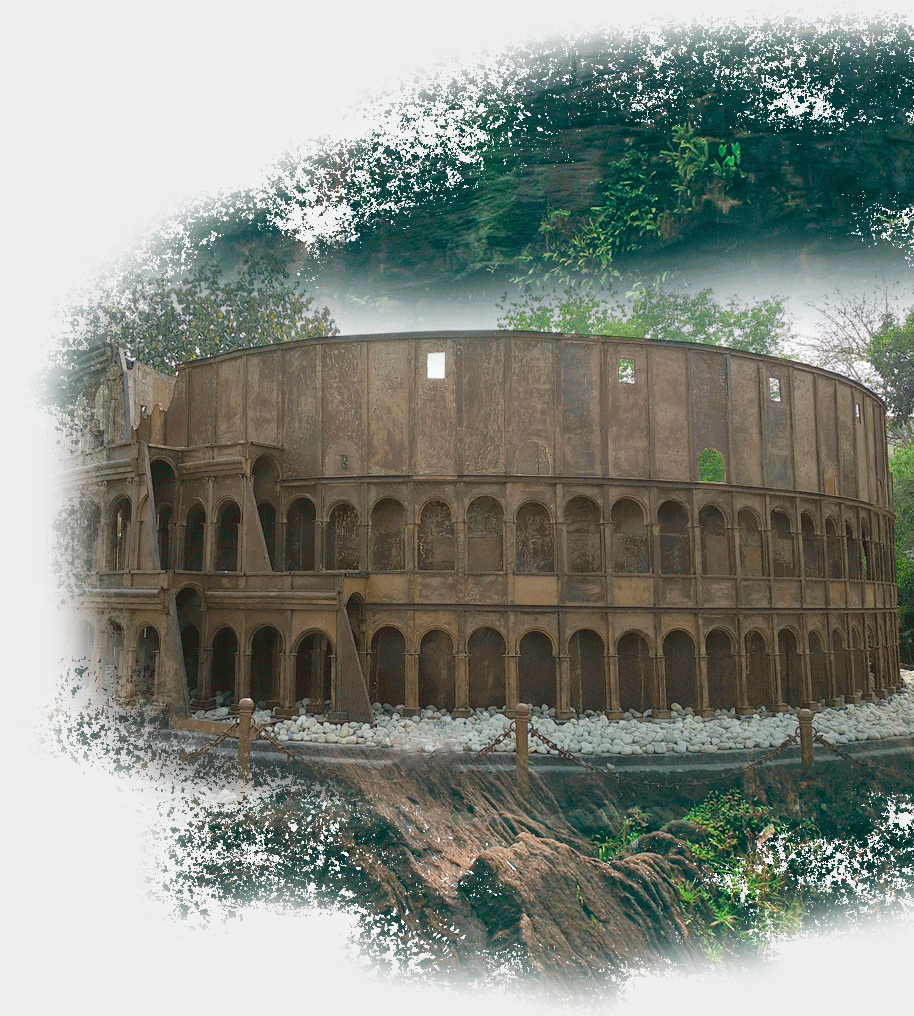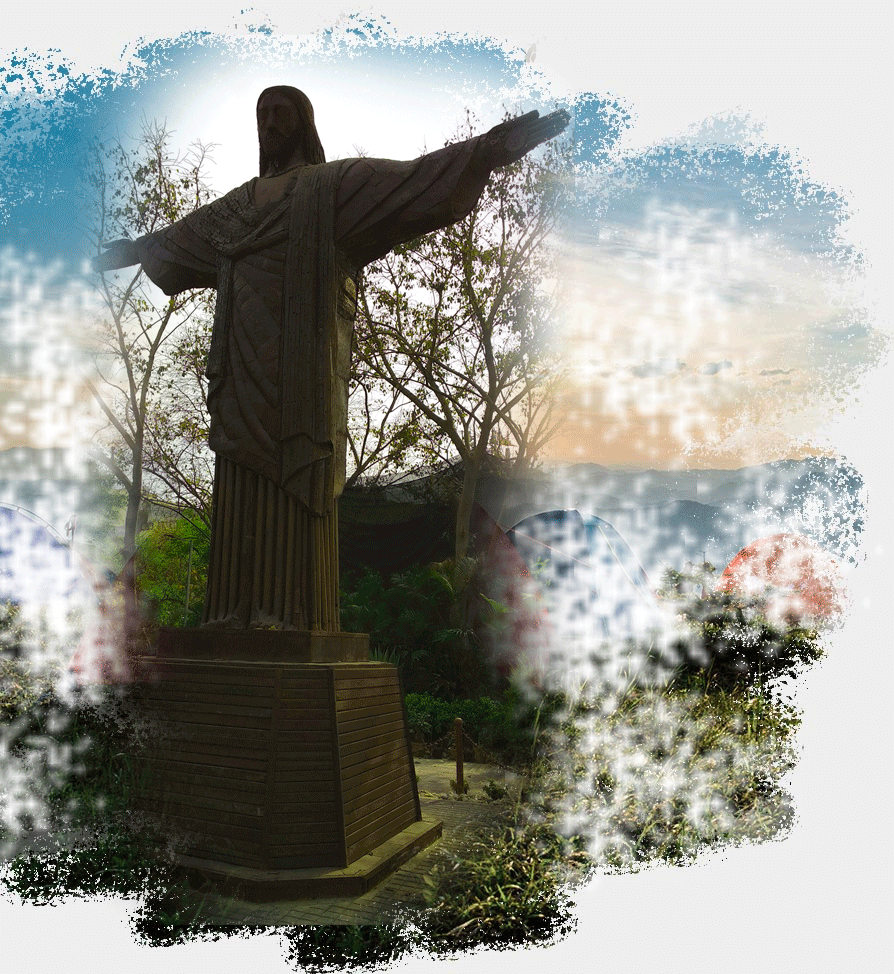 RIO REDEEMER
Place: RIO DE JANEIRO, BRAZIL
---
Rio Redeemer, the most important monument of the Catholic parishioners. The statue of the Rio Redeemer is located at the top of Corcovado Mountain.
An Art Deco statue of Jesus Christ in Rio de Janeiro, Brazil, created by French sculptor Paul Landowski and built by Brazilian engineer Heitor da Silva Costa, in collaboration with French engineer Albert Caquot. Romanian sculptor Gheorghe Leonida fashioned the face.
The original design of the statue was different to what we see today. It was intended for Christ to be holding a globe in one hand and a cross in the other, rather than two open arms.
| | |
| --- | --- |
| Location: | Corcovado mountain, Rio de Janeiro, Brazil |
| Year of Construction: | Dedicated October 12, 1931. |
| Built By: | Sculptor Paul Landowski and built by engineer Heitor da Silva Costa in collaboration with Albert Caquot. Sculptor Gheorghe Leonida created the face |
| Spread Over: | 30 metres (98 ft) and 38 metres (125 ft) tall with its pedestal |
| Significance: | One of the Seven Wonders of the World |
---
STATUE OF LIBERTY
Place: NEW YORK, USA
---
The Statue of Liberty was a joint effort between America and France and it was agreed upon that the American people were to build the pedestal and the French people were resopnsible for the statue and its assembly here in the United States.
It is a figure of Libertas, a robed Roman liberty goddess. She holds a torch above her head with her right hand, and in her left hand carries a tabula ansata inscribed in Roman numerals with "JULY IV MDCCLXXVI" (July 4, 1776), the date of the U.S. Declaration of Independence.
Total weight of the Statue of Liberty is 225 tons (or 450,000 pounds) and during the restoration completed in 1986, the new torch was carefully covered with thin sheets of 24k gold
| | |
| --- | --- |
| Location: | Liberty Island Manhattan, New York, U.S. |
| Year of Construction: | October 28, 1886 |
| Built By: | Frédéric Auguste Bartholdi |
| Spread Over: | From ground level to torch: 305 feet 1 inch (93 meters) |
| Significance: | One of the Seven Wonders of the World |
---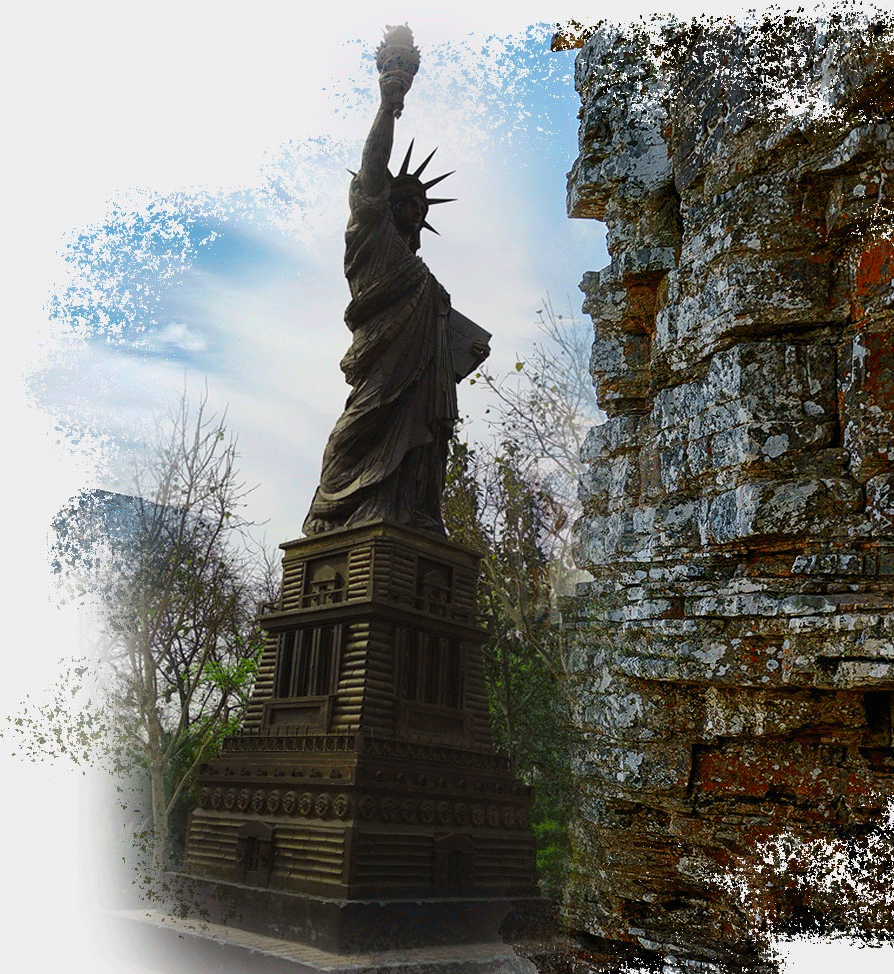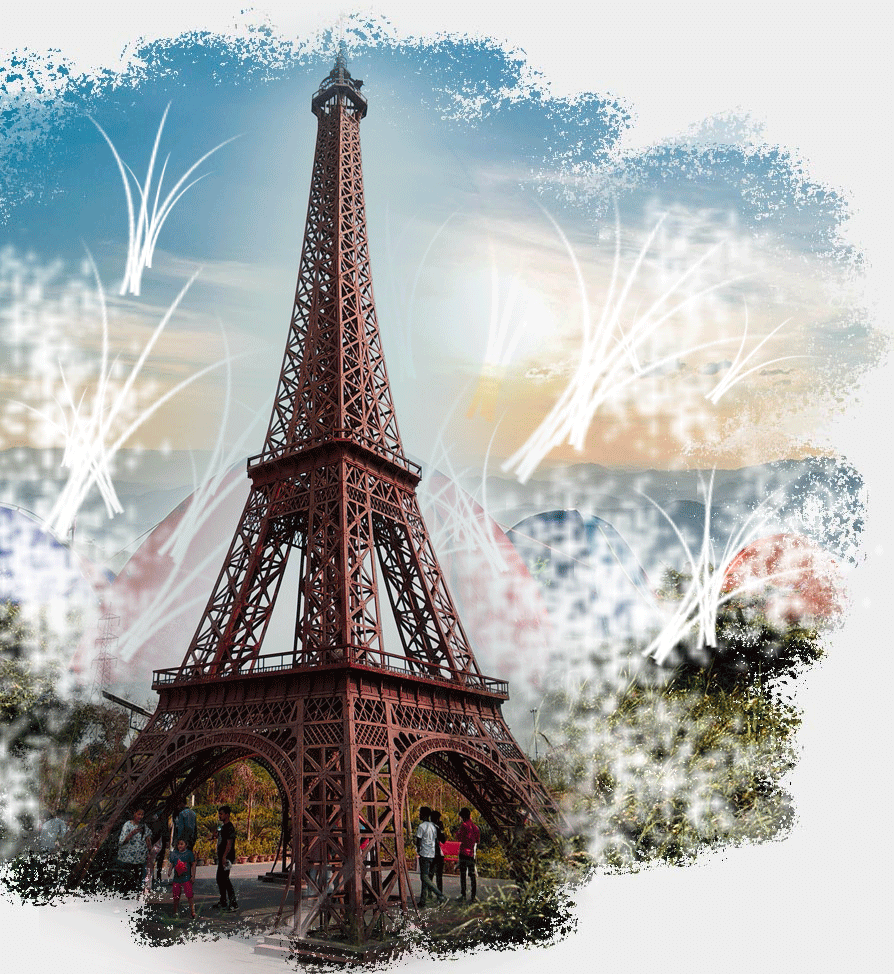 EIFFEL TOWER
Place: PARIS, FRANCE
---
The Eiffel Tower was constructed during 1887-1889, in the international exhibition of Paris.
The tower has three levels for visitors, with restaurants on the first and second levels. The top level's upper platform is 276 m (906 ft) above the ground – the highest observation deck accessible to the public in the European Union.
The Eiffel Tower was actually once "sold" by a con artist to a scrap metal dealer. He even managed to do it a second time before fleeing to the U.S. to avoid arrest.
| | |
| --- | --- |
| Location: | 7th arrondissement, Paris, France |
| Year of Construction: | 15 March 1889 |
| Built By: | Architect: Stephen Sauvestre, Structural engineer: Maurice Koechlin, Émile Nouguier |
| Spread Over: | Architectural: 300 m (984 ft), Tip: 324 m (1,063 ft), Top floor: 276 m (906 ft) |
| Significance: | One of the Seven Wonders of the World |
---
LEANING TOWER OF PISA
Place: PISA, ITALY
---
The Leaning Tower of Pisa is one of the most remarkable architectural structure from medieval Europe. It is located in the Italian Tower of Pisa.
The tower began to lean during construction in the 12th century, due to soft ground which could not properly support the structure's weight, and it worsened through the completion of construction in the 14th century. By 1990 the tilt had reached 5.5 degrees. The structure was stabilized by remedial work between 1993 and 2001, which reduced the tilt to 3.97 degrees.
Multiple engineers tried, over hundreds of years to correct the famous lean. As construction continued the tower eventually settled back into its southward tilt, where it has stayed ever since.
| | |
| --- | --- |
| Location: | Pisa, Italy |
| Year of Construction: | 1372 |
| Built By: | Architect(s): Bonanno Pisano, Style: Romanesque |
| Spread Over: | 55.86 metres (183.3 ft) |
| Significance: | One of the Seven Wonders of the World |
---